LaToya Ruby Frazier,
6th Moscow Biennale
2015

An exhibition on industrial utopia and reality.
6th Moscow Biennale, Nadezhda, The Hope Principle
A project from the Austrian Cultural Forum
September 22 – October 1, 2015

Once the Soviet Union was established, newly created industrial cities were meant to be the driving force and the beating heart of a new industrial world. Whether stamped out of the ground as monotowns in sparsely populated regions or reinvented as existing towns and cities after the Revolution, they symbolised the notion of a better life in the future.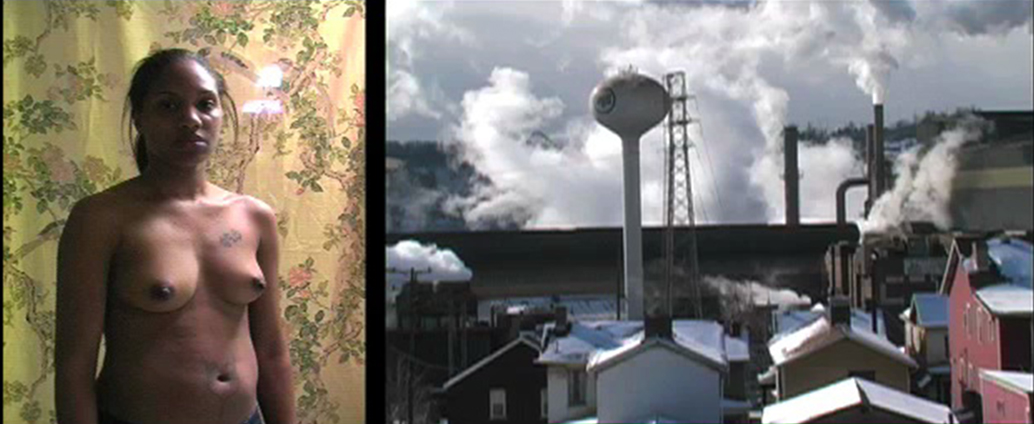 The exhibition project titled Надежда/Nadezhda - The Hope Principle focuses on the artistic exploration of these locations. In photographing these industrial cities the visual artists featured in the exhibition have chosen to position their works between utopia and the social, political, economic and technological reality. Their look at the (historical) past is often broadened by the question of objective or fictitious opportunities for living together, today and in the future. 2015 MacArthur Genius Award winner, LaToya Ruby Frazier's contribution to the 6th Moscow Biennale of Contemporary Art, a film titled Detox, is founded on the creative potential of Russian regions and it's American counterparts.




In Frazier's video, Detox (Braddock U.P.M.C.), scenes flit from LaToya and her mother taking detoxifying ionic foot baths to the artist interviewing her mother about her neurological symptoms and ill health. The most haunting images are of highly toxic smoke belching from U.S. Steel mill stacks. In the video, doctors identify heavy metals and other dangerous industrial waste in the multicolored gunk from their foot baths. What we discover is the toll toxic emissions take on the human body and how rife Braddock is with environmental hazards. The irony is that Braddock Hospital closed in 2010 and let go over 600 gainfully employed members of the community. Not only was a large swath of Braddock without an income source, it was left with no healthcare. LaToya Ruby Frazier suffers from lupus. Her mother has cancer and an undiagnosed neurological disorder while her grandmother died of pancreatic cancer and diabetes in 2009. All three generations of the Frazier women were born and raised in Braddock.