No Commission: Shanghai
2017



An immersive digital art & music experience in Shanghai.
Shanghai Exhibition Center, Shanghai, China
4th Global Installment
April 7-9, 2017



Aaajiao
Cui Jie
Ben Jones
Lin Ke


Tingwei Li
WangNewOne
Saya Woolfalk
T ian Xiaolei

Lu Yang
Wang Yi
Miao Ying



No Commission: Shanghai, Day 1
Directed by Timeless Eye

The Dean Collection and Bacardi are pleased to present No Commission: Shanghai, a three-day, digital art and music experience taking place April 7 - 9, 2017, at the Shanghai Exhibition Center.



No Commission is a roving experiential platform organized by The Dean Collection & Bacardi to forge a direct link between the visual arts, music and art patronage. No Commission is curated by Concept NV and is designed specifically to support artists in different cities around the world.

The driving force of No Commission Shanghai is the digital future. China's population, particularly its youth, is committed to the notion of linking human and digital existence. Shanghai as a unique metropolis, is the hub for artistic communities successfully experimenting with the convergence of creative output and digital terrain.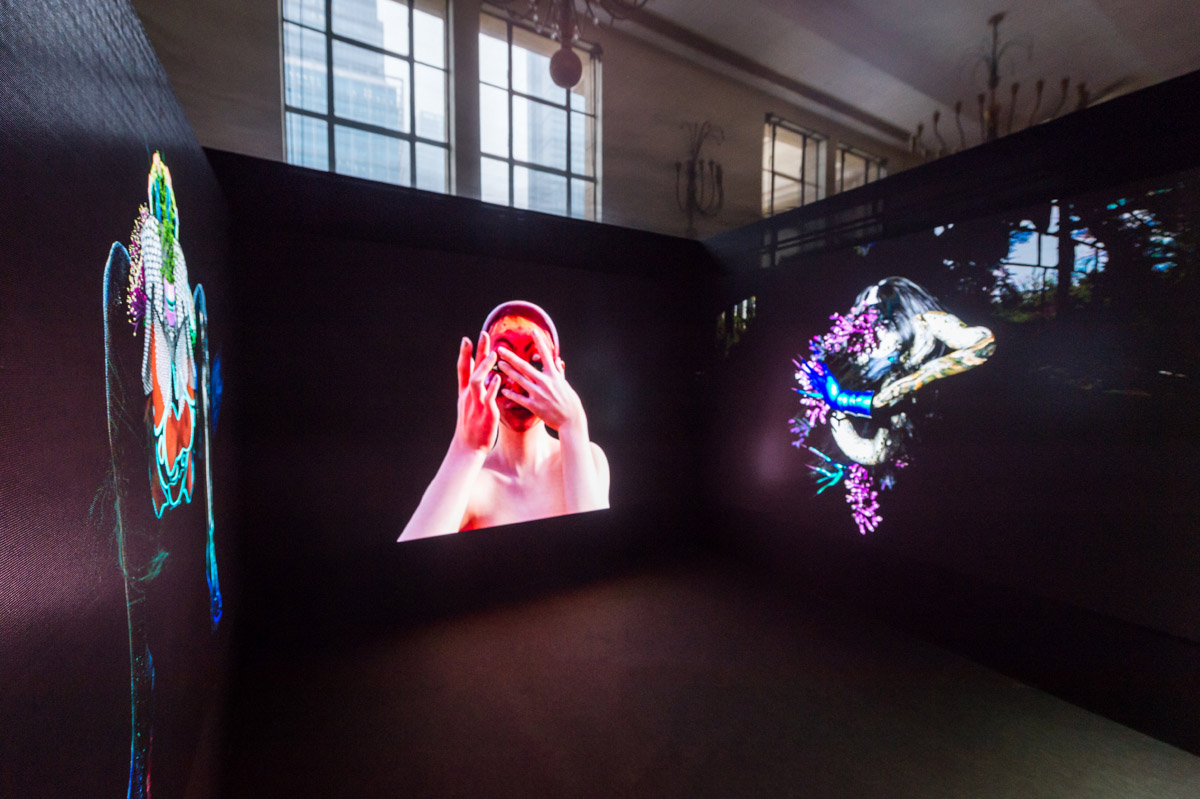 The intersection of contemporary art and advanced digital technology has produced a new generation of artists who are leaders of the New Media Art

movement: No Commission Shanghai presents the artwork of aaajiao, Cui Jie, Ben Jones, Lin Ke, Tingwei Li, WangNewOne, Saya Woolfalk, Tian Xiaolei, Lu Yang, Wang Yi and Miao Ying, nine innovators in the New Media realm and two painters who incorporate the language of the future into their craft.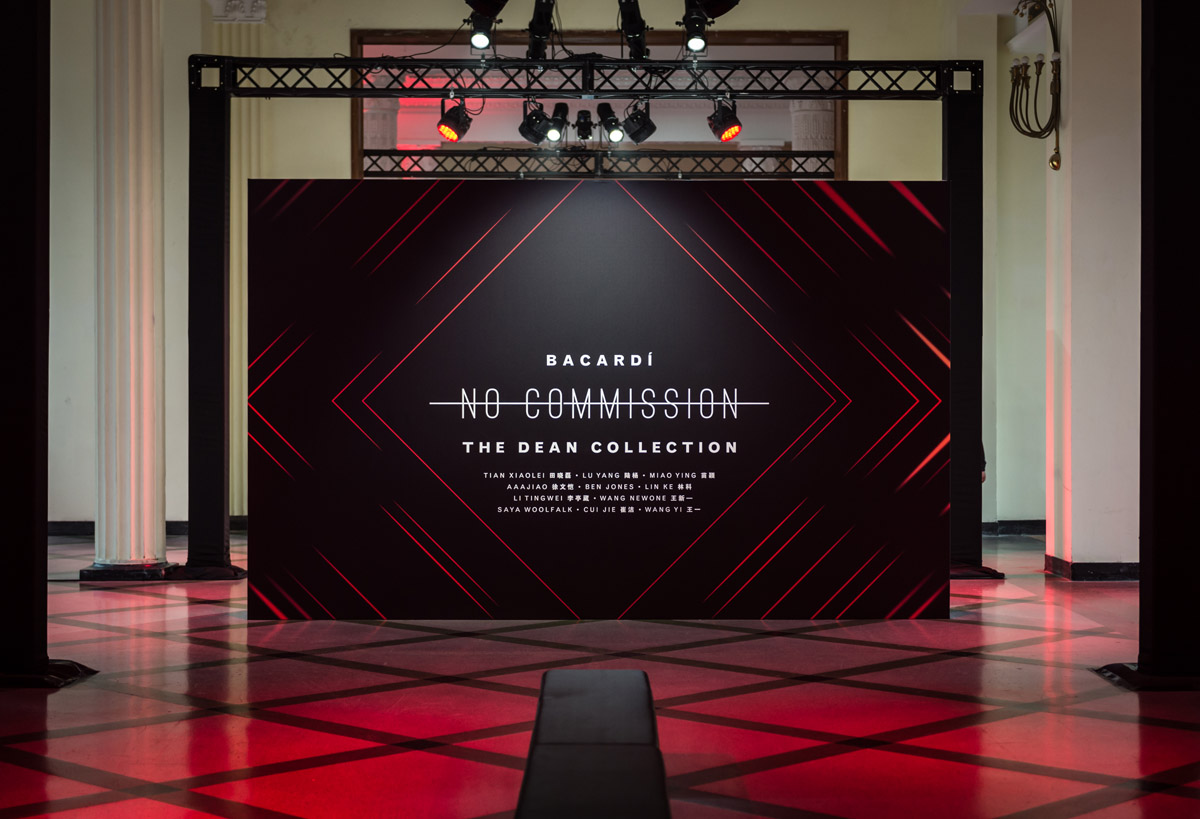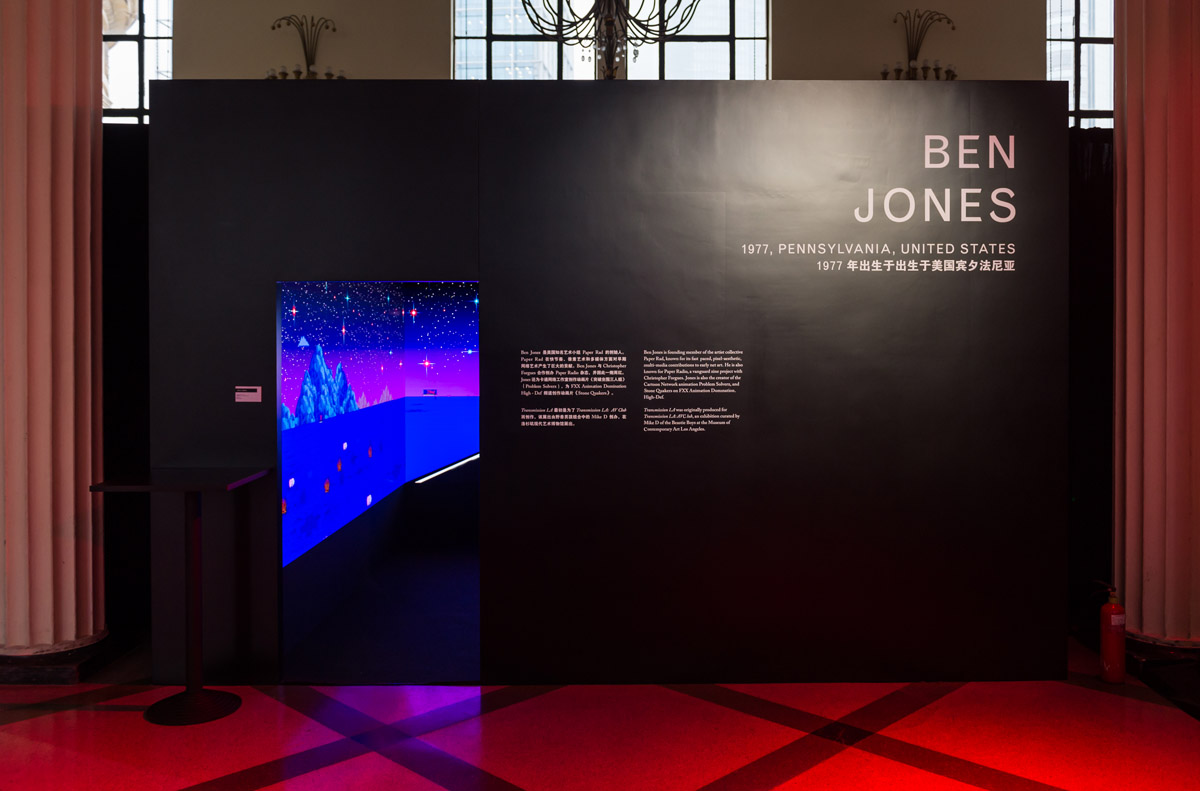 By utilizing computer graphics and animation, internet content, gaming algorithms, video collage, performative space, virtual architecture and the history of technology, these artists tell stories of connectedness and isolation, perception and sensation, identity and species and evolution according to dot-com principles. No Commission Shanghai welcomes contemplation of its audience's dynamic impact on art, music and social space.

By utilizing computer graphics and animation, internet content, gaming algorithms, video collage, performative space, virtual architecture and the history of technology, these artists tell stories of connectedness and isolation, fact and fiction, perception and sensation, identity and species and evolution according to dot-com principles.


No Commission: Shanghai, Day 2 w/ Major Lazer
Directed by Timeless Eye

No Commission Shanghai welcomes its audience to contemplate the implications of the information age as well as their dynamic impact on art, music and social space. Special daily musical performances accompany the art, making No Commission a unique cultural experience. No Commission Shanghai is the fourth in a series of artist support collaborations. Past editions were held in Miami, New York and London where artworks were sold and artists retained 100% of sales proceeds. To date, No Commission has put $3 million dollars into artists' hands. No Commission Shanghai provides an international platform for the wider understanding of new art forms emerging from China. No Commission is realized through a partnership between Bacardi, Swizz Beatz, and The Dean Collection in their continued support of cultural visionaries around the world.

dean-collection.com