No Commission: Bronx
2016


An immersive art & music experience in the South Bronx.
South Bronx, NY, USA
2nd Global Installment
August 11-14, 2016



Nina Chanel Abney
Derrick Adams
John Ahearn
Ricardo Cavolo
Luigi Cazzaniga
Sandra Chevrier
Alyssa Dennis
Delphine Diallo
FAILE
Mike Falcon
Jeffrey Gibson
Hassan Hajjaj


Serban Ionescu
Marcus Jahmal
Douglas James
Todd James
Kajahl
Jerome Lagarrigue
So Youn Lee
Tomokazu Matsuyama
Taylor McKimens
Karmimadeebora McMillan
Kristen Liu Wong
Jaybo Monk


Rashaad Newsome
Okuda
Lyle Owerko
Ebony G. Patterson
Daniel Peddle
Pablo Power
Nathaniel Mary Quinn
Jacolby Satterwhite
Swoon
Kehinde Wiley
Saya Woolfalk
Zio Ziegler




No Commission: Bronx is an art and music experience presented by Bacardi and The Dean Collection to forge a direct link between artists' practices and art patronage. Featuring special musical performances and a contemporary art fair, No Commission is by the artists, for the artists, with the people. The art fair is curated by Concept NV and is designed specifically to support artists. All artists are given their exhibition space for free and 100% of the sale of each artwork goes directly to the artists.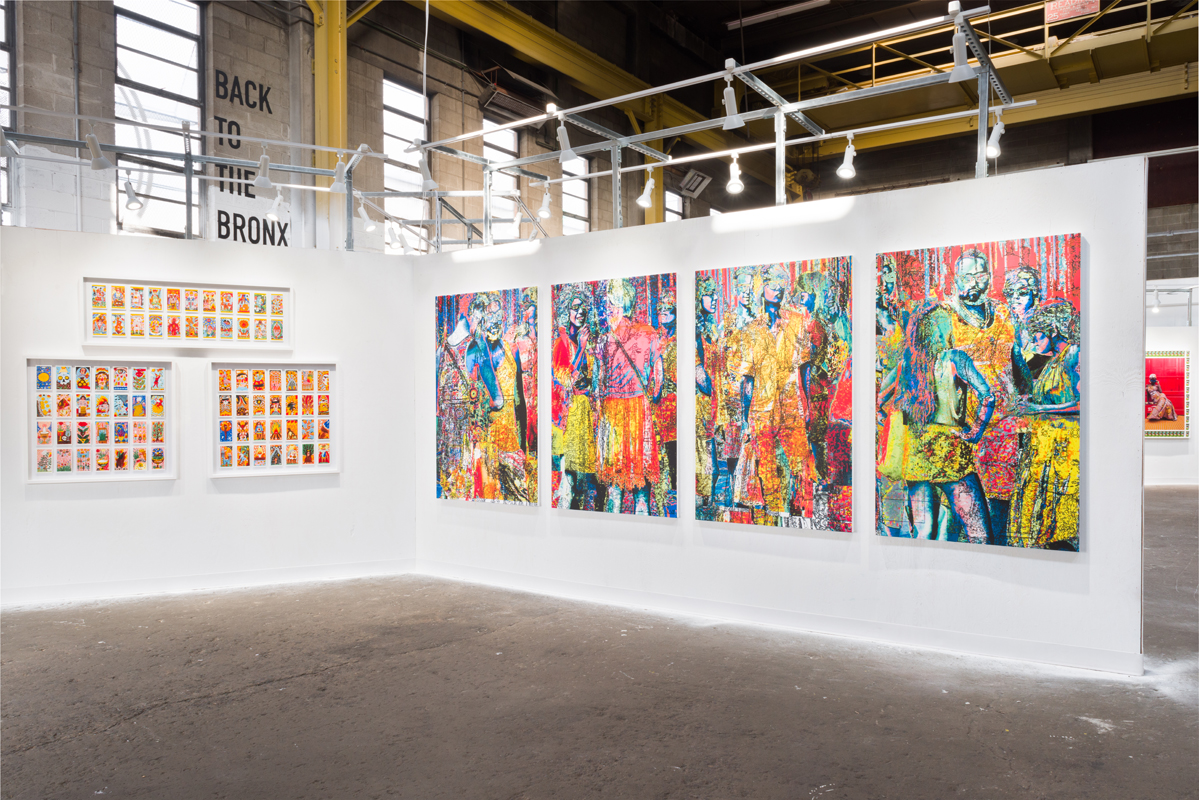 No Commission: Bronx is being held in a waterfront warehouse in the South Bronx, the birthplace of Dean Collection founder Swizz Beatz, and a neighborhood celebrated for its role in the genesis of contemporary art and music. No Commission champions this spirit of creativity in a community that has been and remains integral to New York's cultural heritage. Using the South Bronx as a point of inspiration, regeneration and optimism are the fair's guiding principles. The exhibition highlights artists who explore hybridity and colorful exuberance in their artistic narratives.



No Commission NY is the second in a series of artist support collaborations between Bacardi and The Dean Collection. The first edition coincided with Art Basel Miami in 2015, over $1 million in artworks were sold during the fair.